The Horse Path Therapeutic Cards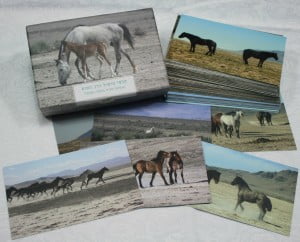 "There is something about plagiarism checker online free the outside of a horse that is good for the inside of a man" Winston S. 

Churchill
The Horse Cards pack contains 78 cards featuring pictures of wild horses in various situations and compositions. The horses were photographed in their natural habitat, in the Basin Desert, Utah, USA.
Horses, like human beings, are social and communicational animals. They set roles in their herds, they prefer to be amongst their friends. They have a personality, an attitude and different moods. Horses have a wide range of facial expressions and gestures, many resemble those of humans. Research shows the horses have 17 distinct facial expressions, more than any other animal. Horses' expressions can show their mood, intention, confusion etc.
The pictures were chosen to display a variety of situations in the herds' life to enable the client to use them as metaphors to situations in his life: with himself, with his companions and with his surroundings.
Incorporating The Horse Path Therapeutic Cards in the therapeutic and organizational setting enriches and deepens the therapeutic talk between client and therapist. Talking through the horses enables the client to distance himself from the situations – "it's just horses" – which allows the surfacing and touching hidden contents, difficult feelings and dilemmas in a non-judgmental and safe way. Talking through the horses helps articulating the unspeakable and therefor advancing the therapeutic process. Using The Horse Path Therapeutic Cards will especially contribute to situations where deep reflection is necessary and when the client is having trouble expressing his feelings, conceptualizing his experiences and sharing his inner world.
Working with The Horse Path Therapeutic Cards strengthen the how to write a good thesis statement for a research essay awareness to various feelings and reactions and to different situations and therefor improves the ability to positively integrate in the environment and develop social skills.
The Horse Path Therapeutic Cards are compatible to working with children and adults and can be used in different contexts: one-on-one, group work, family therapy, supervision and more.
For more information, guidance how to use the  'Horse Path' Therapeutic Cards, Please contact us.

Click here